8 September 2023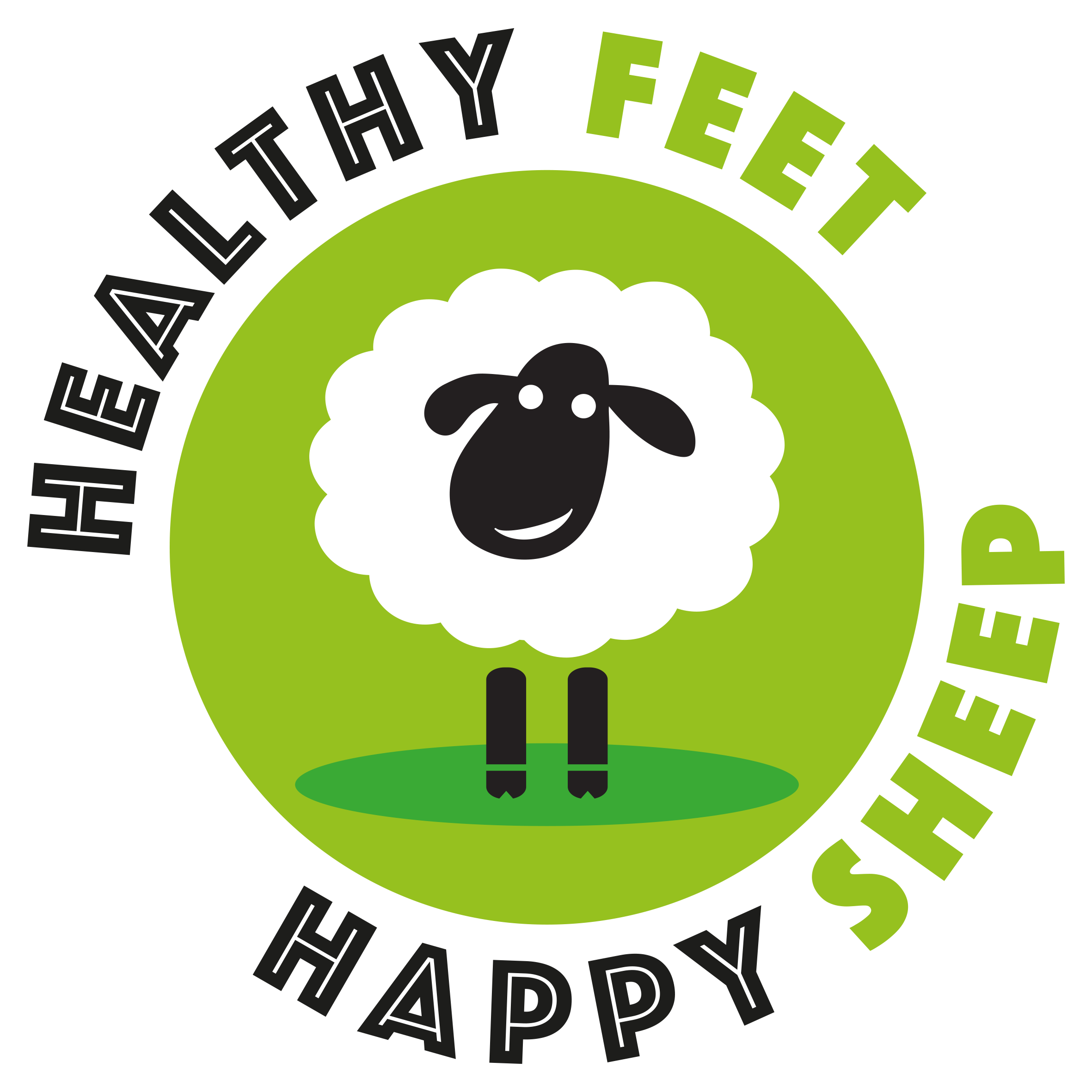 Today (September 7) sees the launch of #HealthyFeetHappySheep, an industry-wide collaboration aimed at educating and informing vets and farmers on all aspects of sheep foot health as well as some of the latest resources available.
#HealthyFeetHappySheep is led by SAGG (Sheep Antibiotic Guardian Group) and a direct outcome of the work of the Farm Vet Champion sheep ambassador group. It will run from September until December and aims to engage with as many vets working with sheep farmer clients as possible.
"We all know that maintaining healthy feet in flocks not only benefits sheep welfare but improves farmer well-being with less time, money and stress being diverted to dealing with lameness issues," explains independent specialist sheep vet Fiona Lovatt, who has developed the campaign. "A sound flock always means better flock sustainability and overall performance.
"We have plenty of evidence to show that we need to use injectable antibiotics to effectively treat lame sheep, but we are encouraging the use of 'Plan Prevent Protect' principles to reduce the chances of sheep going lame in the first place.  Currently, the majority of antibiotics used in the sheep sector are for dealing with lameness, hence our emphasis on maintaining healthy feet," she adds.
A new website – bit.ly/healthyfeethappysheep – is the main resource of downloadable assets with sections for both vets:
Vet toolkit to aid vets as they undertake Healthy Feet flock visits
Resources for vets who want to run Flock Health Club or sheep farmer meetings for clients
And farmers:
How to keep sheep feet healthy
What to do if I've got lame sheep
To help grab everyone's attention, a couple of short films have been made starring well-known sheep vets Phillipa Page and Joe Angell, farmers on the HCC Stoc+ program and celebrity sheep farmer, Gareth Wyn Jones, who has over a million followers on Twitter, Instagram and YouTube.  Films will be released via social media channels and to the bit.ly/healthyfeethappysheep website over the next couple of weeks.
Liz Nabb, farm vet, lameness researcher and Veterinary Investigation Officer
In recent years there have been really positive advances in understanding the causes of lameness in sheep and how to control it. Many farmers have applied this new knowledge and now realise that lameness doesn't have to be accepted as part of farming sheep, and they have healthier, more productive flocks as a result.

#HealthyFeetHappySheep is aiming to make sure every sheep farmer has access to this knowledge and how it can be applied to their own flock.
Phillipa Page, sheep vet and Farm Vet Champion
It is so rewarding for both the vet and the farmer to see the impact that working together can make.  We made some small tweaks to management practices in one flock and were both delighted to see lameness reduce from 16% to 2% over last winter.
Joe Angell, farm vet, Wern Vets CYF
Sheep lameness remains an issue on many farms.  We already have many effective tools at our disposal which can be used strategically to control lameness, reducing costs and improving outcomes on farms. Lots of useful resources are available within the Healthy Feet Happy Sheep website for vets and farmers.  For those flocks still consistently averaging more than 2% lameness prevalence, the time to act is now, in conjunction with their vet, to develop a holistic plan to prevent and control lameness.
Notes to editors:
#HealthyFeetHappySheep is an industry-wide campaign led by the Sheep Antibiotic Guardian Group (SAGG)
For images to accompany press coverage please see attached
The Sheep Antibiotic Guardian Group (SAGG) is a voluntary group of cross sector organisations. It is responsible for co-ordinating the activity around antibiotic use in the sheep sector and to report progress on the antibiotic reduction targets on behalf of the sheep industry to the Responsible Use of Medicines in Agriculture (RUMA) Alliance
SAGG is chaired by Fiona Lovatt and group membership includes: National Sheep Association (NSA), Sheep Veterinary Society (SVS), National Farmers Union (NFU), Agriculture & Horticulture Development Board (AHDB), Quality Meat Scotland (QMS), Hybu Cig Cymru – Meat Promotion Wales (HCC), Red Tractor, Farm Assured Welsh Livestock and Responsible Use of Medicines in Agriculture Alliance (RUMA).