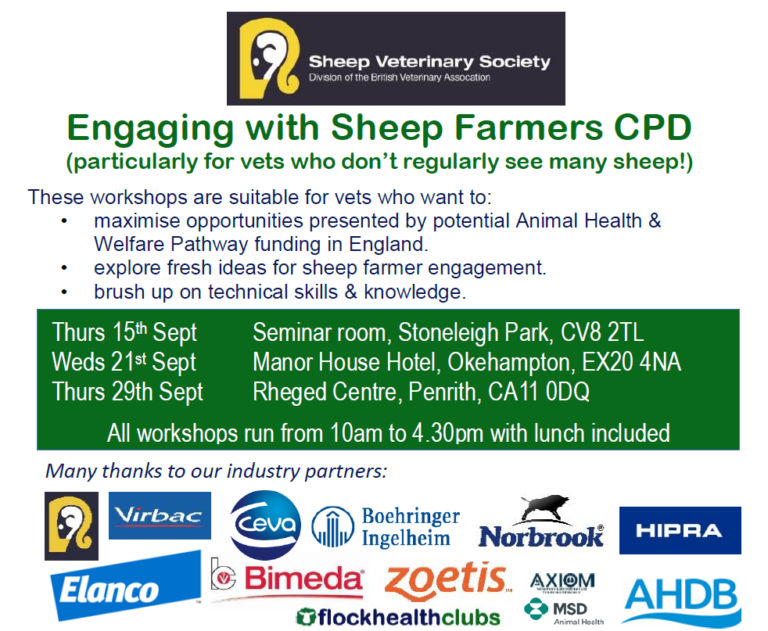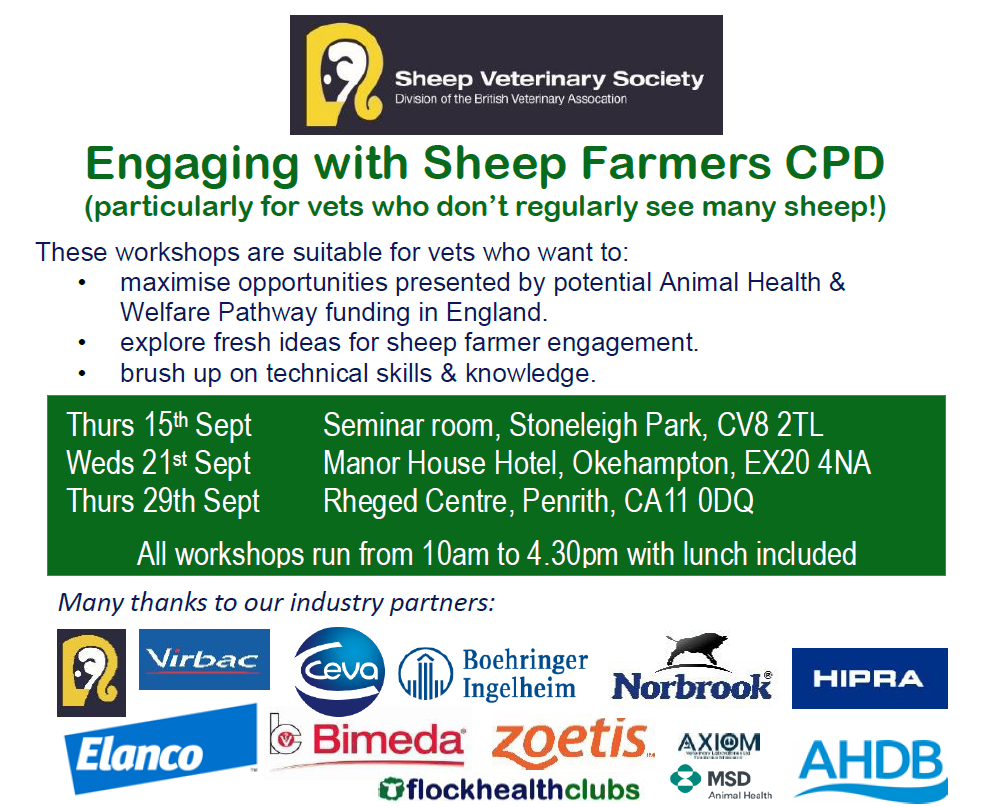 Manor House Hotel, Okehampton, EX20 4NA
Do you want fresh ideas?
Are you confident with what you can offer your sheep farmers?
If the Animal Health Pathway funds a veterinary flock health visit are you prepared to maximise the opportunity?
These workshops are suitable for vets who want to:
maximise opportunities presented by potential Animal Health & Welfare Pathway funding in England.
explore fresh ideas for sheep farmer engagement.
brush up on technical skills & knowledge.
To book a place click on this link  booking form or go to the following websites www.sheepvetsoc.org.uk or www.flockhealth.co.uk/flockhealthclubs
Cost is £185+VAT (though if you are paying as an individual we will try to send you an invoice without VAT)
With many thanks to our partners for these events